WORK HISTORY
2018
Medical intern at office Dr Probst
OFFICE DR. REINHARD PROBST
I currently work as an medical intern at the office of Dr. Probst in Munich. Besides learning to improve my communication and german language skills, this internship is an important experience to discover the alternative medicine when dealing with cancer.
2017
Medical Doctor
CLINIQUE SAINT-AUGUSTIN
I worked as a medical doctor in the emergency room at the Saint-Augustin Clinic in Tunis, taking care of urgent cases and hospitalized patients.
2016
Medical Doctor
CLINIQUE AVICENNE
I worked as a medical doctor at the Avicenne Clinic in Tunis, taking in charge the emergency room with focus on traumatic, neurological and cardiological cases.
2016
Medical Doctor
CLINIQUE LES ANGES
I worked as a medical doctor in the emergency room at the Les Anges Clinic in Jendouba, taking charge of the Emergency Room and the Internal Medicine Department.
2016
Medical Project Chief
EUROMEDEXPERTS
I worked as a chief of the medical project in the EuroMedExperts Agency branch in Tunis. I make scientific programs for seminars and workshops in collaboration with the chiefs of the medical departements in France. I create the website, the flyers for the events and almost anything related to the graphic design.
EDUCATION HISTORY
2018
German C1 Medizin
LUDWIG-MAXIMILIANS-UNIVERSITAT MUNICH
I studied German Medizin C1 Level course at the Institut für Didaktik und Ausbildungsforschung in der Medizin, belonging to the MED – International LMU, Klinikum der Universität München.
2015
Medical Studies
FACULTY OF MEDICINE OF TUNIS
I got my graduation as a Medical Doctor in the Faculty of Medicine of Tunis in 2015.
DEVELOPMENT SKILLS
EDITING AND DESIGN SKILLS
TESTIMONIALS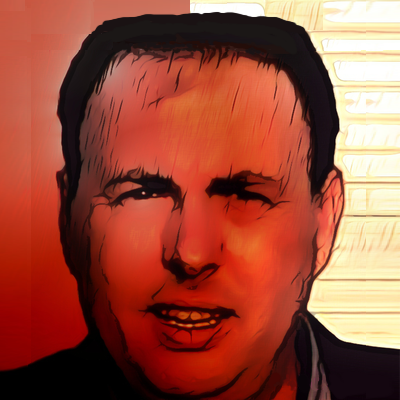 GERMAIN MORENO
CEO / DOMIRIS.
He is a great and hardworking guy. I am so proud that we are partners in multiple projects in medical and educational trainings.
MEHDI BEN KHELIL
ASSOCIATE PROFESSOR / UNIVERSITY OF TUNIS EL MANAR
He is a great co-worker and a friend. I wish him the best in his scientific and medical career.
REINHARD PROBST
MEDICAL DOCTOR / OFFICE DR. PROBST
He have great communication talent with patients.
DOWNLOAD MY CV
You can download my CV in pdf format if you like.
VIEW MY LINKEDIN PROFILE
You can view my LinkedIn profile.